Since its founding in 1933, Esquire magazine has published more than 50,000 stories by American masters such as Ernest Hemingway, F. Scott Fitzgerald, Tom Wolfe, Nora Ephron, and David Foster Wallace. But before the creation of Esquire Classic, the vast majority of those stories had never been available digitally.
The first step in building Classic was to scan every page from every issue of the magazine. These nearly quarter-million pages—and the millions of stories, photos, illustrations, cartoons, and advertisements within—were then tagged, sorted, and checked against the original pages for accuracy.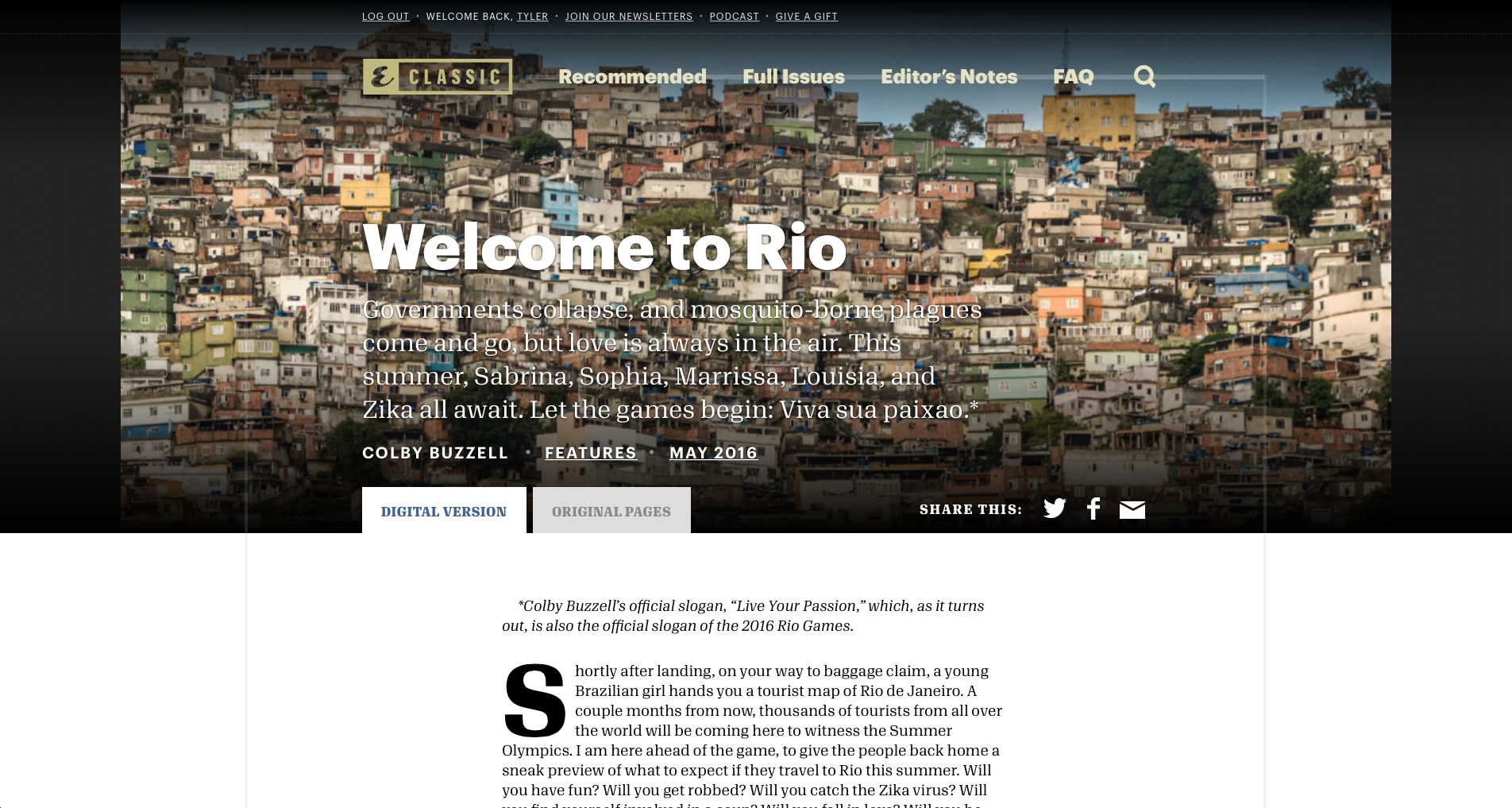 The Classic site is searchable by topic and issue, but also curated on a daily basis to surface the most essential stories when they matter most, such as a roundup of Muhammad Ali profiles the weekend of his death. There are also collections of Esquire's greatest stories selected by editors, along with new essays and original interviews. The cumulative effect is that Classic is a living archive, always growing and changing based upon the news and events of the day.
The site generates revenue through digital subscriptions and academic licenses. Its paywall—subscriptions are $4.99 per month or $45 per year—is the first of its kind at Hearst.
Esquire launched Classic with the magazine's 1,000th issue, October 2015, which was a celebration of Esquire's history. We teamed up with Shazam to digitally link more than fifty pages in the issue to over fifty of Esquire's greatest stories of all time in the Classic archive. So when readers read about Gay Talese's famous profile "Frank Sinatra Has a Cold," they could read it then and there on their phone using the Shazam app.
Credits
Created by Tyler Cabot
Archive design and development by Bondi Digital
Classic site design and development by Cantilever
Paywall by Piano