Info

Narrative 4, June 2013

 
Narrative 4: How to be a Man
For the launch of Narrative 4—a global storytelling nonprofit started by National Book Award-winning author Colum McCann—we commissioned 80 authors to write stories of 8 to 800 words titled "How to Be a Man." The project yielded original stories from writers such as Salman Rushdie, Ian McEwan, Amy Bloom, Chimamanda Ngozi Adichie, Jess Walter, and Khaled Hosseini.
The stories became the centerpiece of Narrative 4's new website, which our staff built and designed. While offering information on Narrative 4, the site also functioned as a fundraising mechanism: Readers were asked via paywall to make a donation to Narrative 4 to read the collection.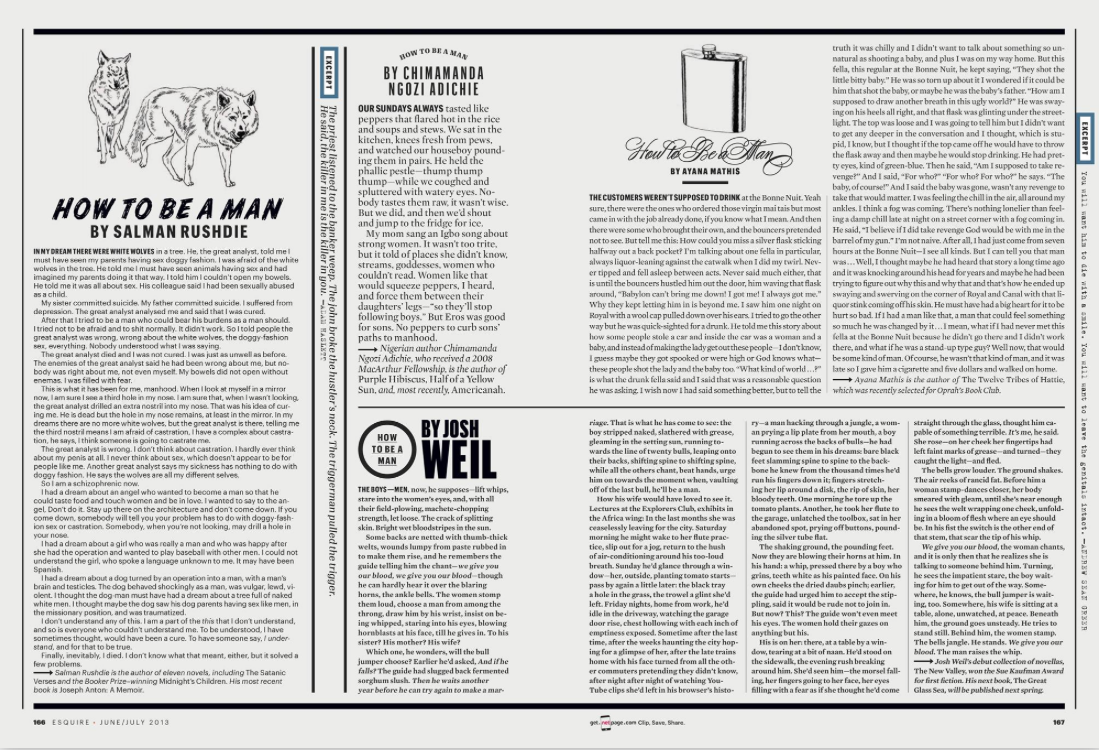 Concurrently, at Esquire we made the project and N4's launch a centerpiece of the June 2013 "How to Be a Man" issue.
The stories were later collected in an anthology published by Picador called The Book of Men. Between the paywalled launch site and the book, the project raised more than $50,000 for Narrative 4 and helped galvanize a string of big-name philanthropists such as Sting and the Bezos Family Foundation to come onboard as enthusiastic supporters.