What I've Learned: The Animated Series
Over the past two decades, Esquire has asked more than two hundred world luminaries what they've learned in life—their wisdom, lessons, joys, dirty jokes. These What I've Learned interviews were then distilled into a single page of wisdom for each print issue of the magazine.
What had been unused and largely forgotten, however, was the raw audio from those interviews. We wondered how we might take that audio and reinvent What I've Learned for the digital age. The result was the animated What I've Learned microsite that we launched in Spring 2015.
The site contains ten animated What I've Learned segments created from the original audio interviews, four illustrated What I've Learned features, and another two dozen text What I've Learned interviews specially commissioned for the project. Hosted by Medium and sponsored by Microsoft, it was viewed more than 1.35 million minutes on more than 1.3 million site visits during its first month, and won Best Sponsored Series at the Native Creatives Awards.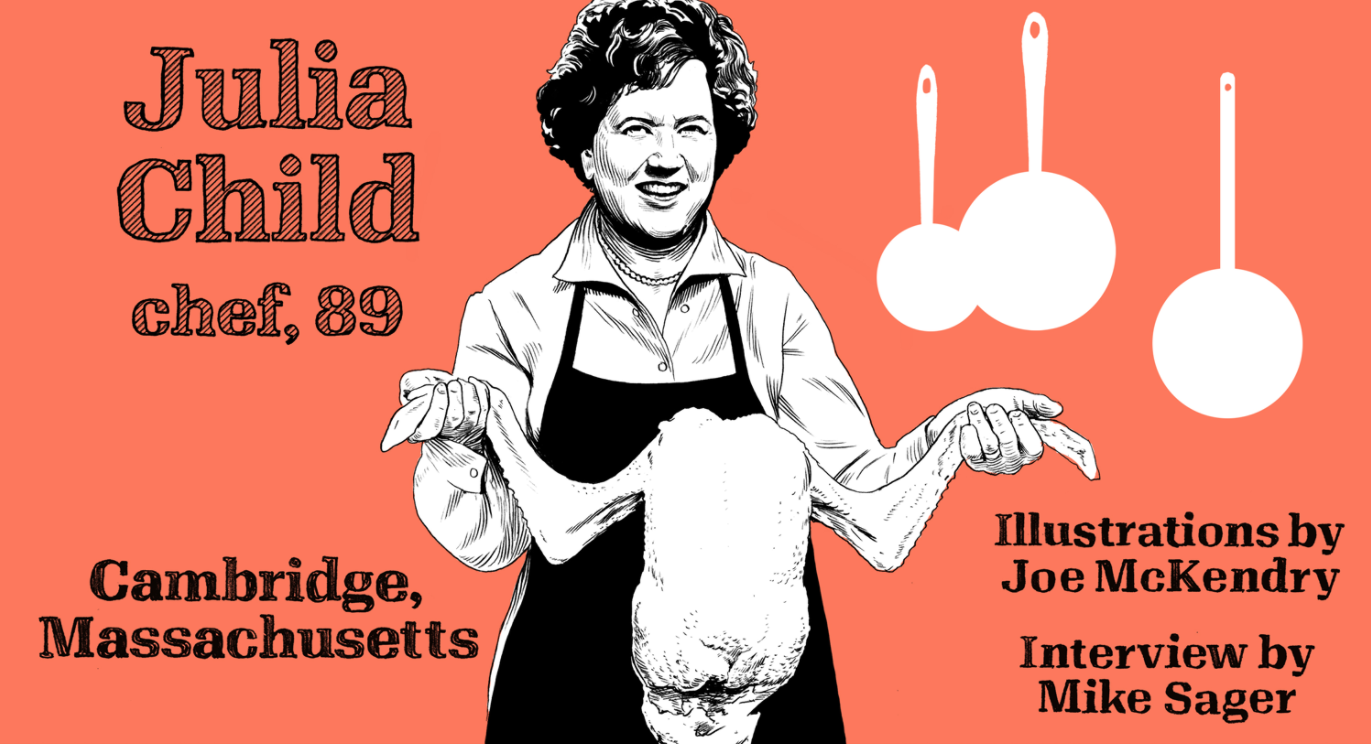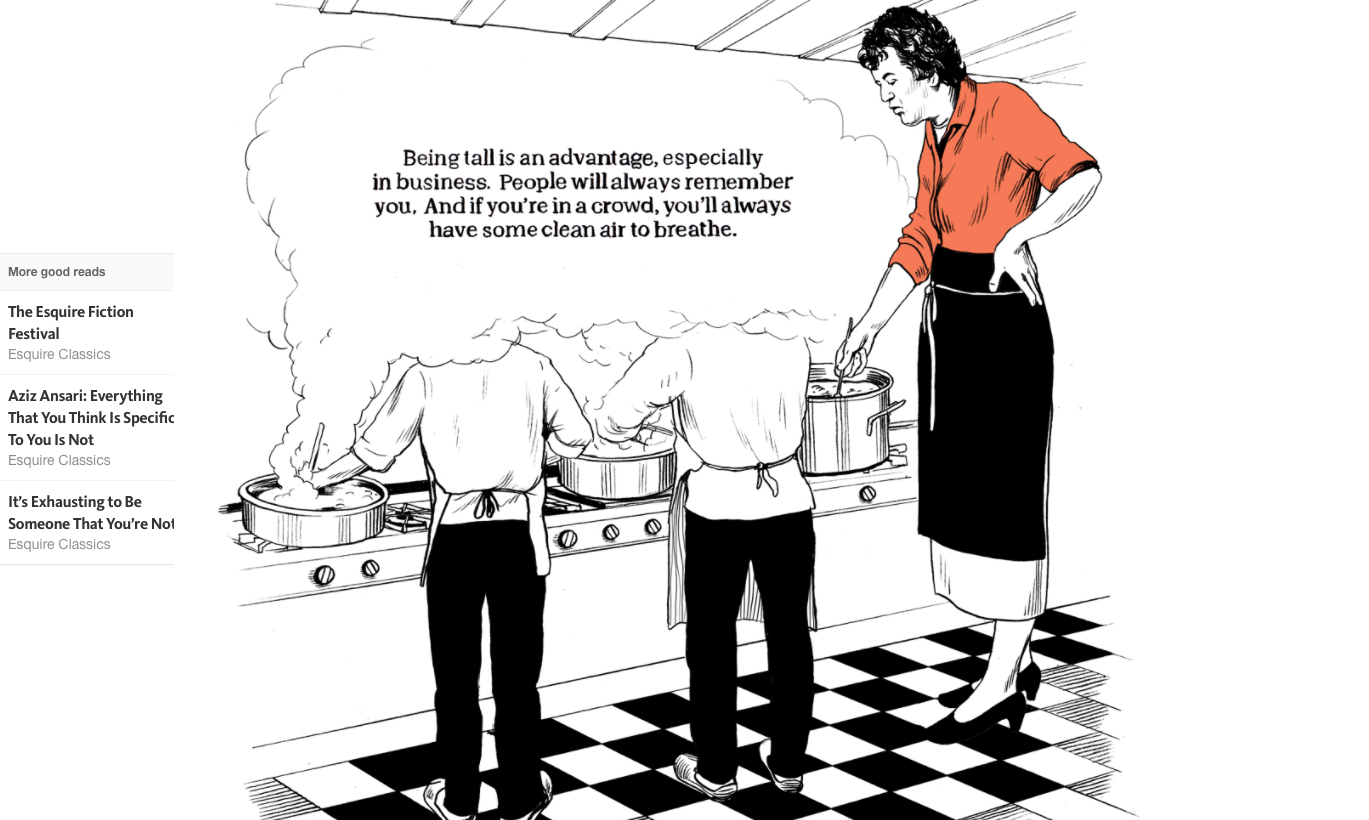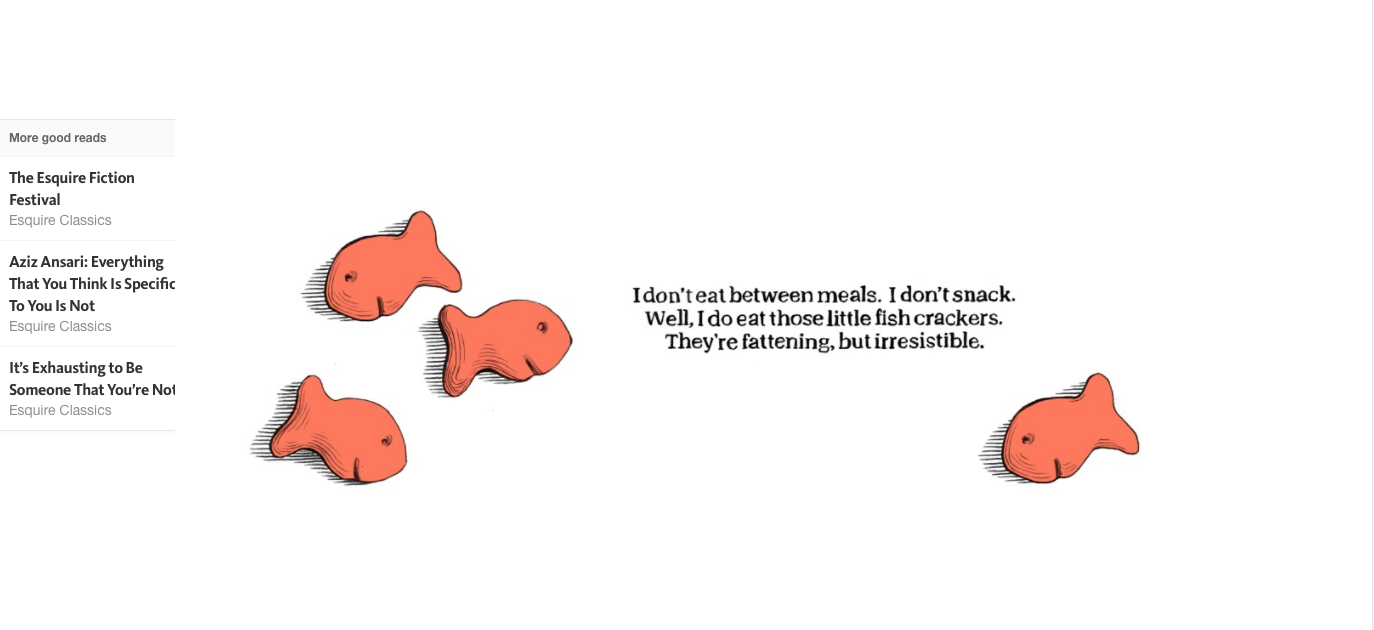 Click for other panels in the illustrated Julia Child.